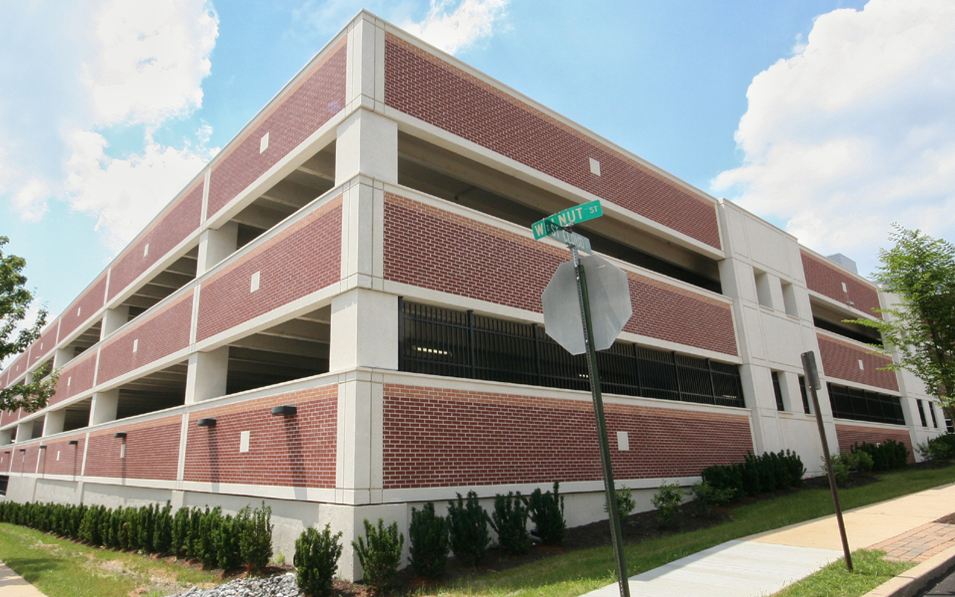 09 May

St. Luke's Allentown unveils $9.5M parking deck

St. Luke's Hospital Allentown Campus opened its new $9.5 million parking deck that it says will offer patients, visitors and employees easy access to the hospital's services.

Built on top of the former South parking lot and located behind the hospital between St. Cloud and Walnut streets, the deck adds 350 new spaces.

Prior to the opening of the deck, the campus had 437 dedicated parking spaces for 750 employees and more than 120,000 annual patients and visitors, said Frank Ford, president of St. Luke's Allentown.

"The new parking deck will address current needs and allow St. Luke's to expand services, increase patient volumes, add patient beds and create jobs," Ford said in a news release.

The $9.5 million project, paid for in part by funding from the state's Redevelopment Assistance Capital Program, also features a redesigned South entrance and main lobby for patient and visitor access. Lehigh County was instrumental in serving as the administrator of the RACP grant, Ford said.

Construction on the project began in May 2012 and finished in early April.

Bracy Contracting Inc. of Allentown built the deck, made of 6,000 tons of concrete. More than 215 people worked on the project during the 11 months of the construction period and were employed by 16 regional contractors and suppliers, according to the news release.