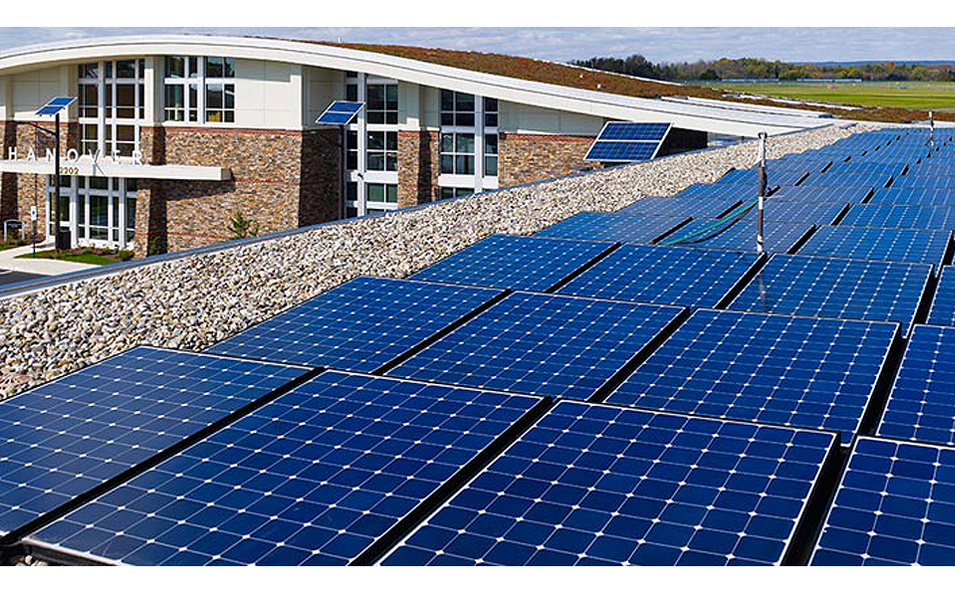 12 Dec

Hanover Township Builds Green

Officials in Hanover Township, Lehigh County, determined the need for a new Municipal Building.  The original Municipal Building erected in the year 1970 had undergone repairs over the years to include an addition to the rear of the original building in the late 1980's.  However, the need to bring the existing structure up to current building codes, as well as lack of energy efficiency and need for repairs, led the Elected Officials to consider either retrofits to the current building or new construction.  The Governing Body opted for new construction in the form of a  contemporary and eye-catching building that incorporated green design features and fulfilled the Township's current and future needs for space and functionality.  The intent was to blend traditional materials with a contemporary form to enhance the identity of a Township that looks to the future, while respecting the past.

Township officials were interested in incorporating as many green design features as possible, including the green roof over the administration wing and solar panels over the public works garage.  Solar site lighting has also been included.

The architect, Kimmel-Bogrette (of Conshohocken, Montgomery Co.), designed a 20,000 square foot building that features a forward-thinking, two-story building for administrative offices, a lobby and public meeting room for 50 to 75 people, as well as a one-story public works garage.  As noted previously, green design features include a green roof over the administration wing and solar panels over the public works garage, as well as rain/grey water reclamation.  A meadow with flowers, shrubs, bushes and wild grasses frame the two parts of the building.

It is the hope of the Elected Officials of Hanover Township that this building will serve the Township's needs for the present and future generations.